Welcome (2011)
Whenever I'm not carrying bags and wheels, in search of cold, fresh water or busy pinning start numbers to the jersey of Casper Juel Jensen (my son) I'm scouting for photos.
Parts of what I see you can join in on here at this site. Choose the event you find interesing in the Bike Life menu above or to the right.
In Other Stuff you'll find some of the captures I got when no racing bikes were in sight.
Follow this LINK to see some of the projects already involving photos by Juel FT.
Also, please follow my ever developing interest in portraits on Facebook and www.annejuelphotography.dk
And finally, from time to time I feel like sharing some of my thoughts on almost anything – visit the Blog
Enjoy!
NB: all photos on this web-site is COPYRIGHT protected . If you wish to use them GREAT!, but please contact me before you do so
– please see Contact & Details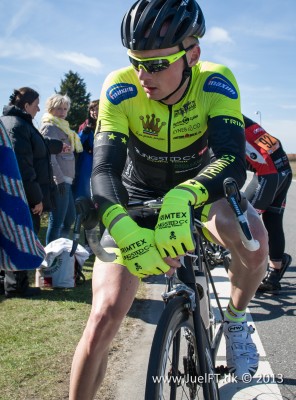 Casper Juel Jensen (1987)
DK Championship, Mr Fitness 2009, finals
1st Road Race: Summer 2010,
B License in 2011, A Licens in Summer 2013
Track debut: Winther 2010
1st broken collarbone: Jan 2014 🙁 how is this going to influence 2014 season?
2nd broken collarbone: October 2016